Rock On!

They briefly draped the 'Stars-and-Stripes' flag over the face of Saddam...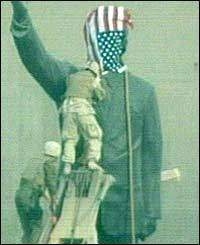 Unidentified U.S. Marines of the 1st Marine Division return fire during combat with Iraqi gunmen to secure a key bridge into Baghdad on the outskirts of the Iraqi capital on Sunday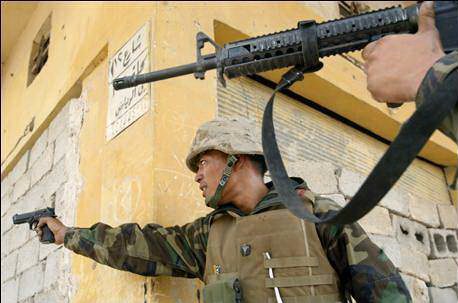 Evasive maneuver
A U.S. A-10 "Warthog" drops a flare and turns upside down Tuesday to avoid Iraqi anti-aircraft fire after dropping bombs on Baghdad. An A-10 was shot down Tuesday near Baghdad's international airport. The pilot ejected and was recovered by coalition forces.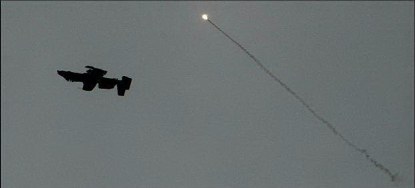 A squad leader moves his Marines forward in Zubayr, southern Iraq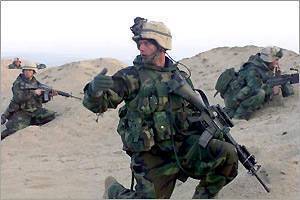 Lebanese volunteers give the victory sign Monday as they leave Beirut to fight in Iraq, proclaiming they were ready to embrace death to expel U.S. and British forces from Arab land.........ba-bye!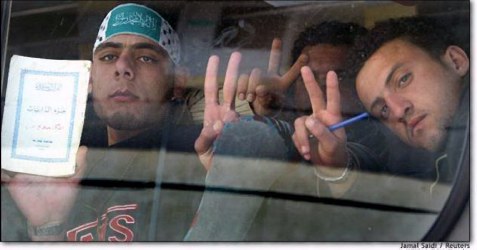 U.S. Navy Seabees attached to Amphibious Construction Battalions One and Two (ACB-1, ACB –2) discuss their next move in the building of the Elevated Causeway System (ELCAS)-modular structure at Camp Patriot..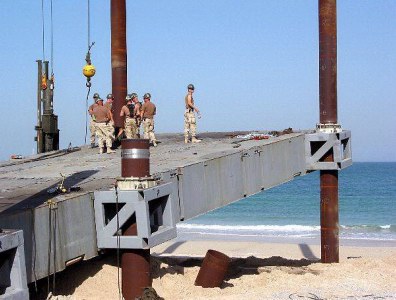 A statue of Iraqi President Saddam Hussein stands Friday near the telecommunications center in Baghdad after it was hit by U.S. ordnance.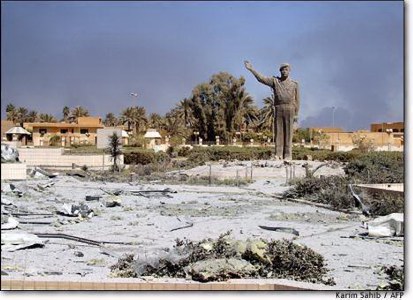 The Spirit of Missouri approaches Whiteman Air Force Base, Missouri, after combat sorties over Iraq in this image released March 28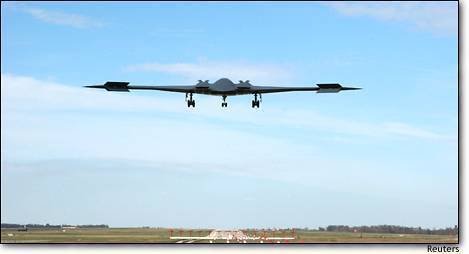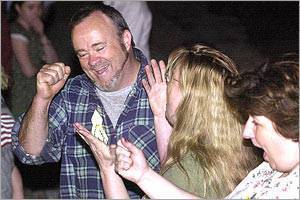 April 1 in Palestine, W.Va. after learning Army PFC. Jessica Lynch, 19, ( picture below ) had been rescued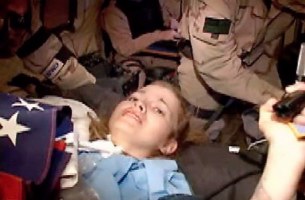 PFC. Jessica Lynch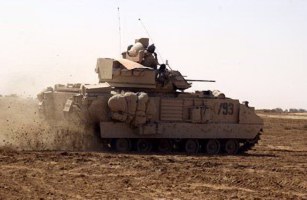 A Bradley Fighting Vehicle of 3-7 Cavalry Squadron, 3rd Infantry Division goes through a test drive after visiting the Unit Maintenance Collection Point (UMCP), March 28, 2003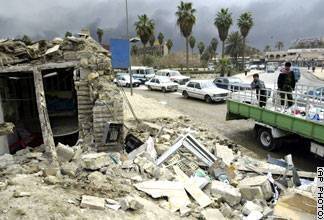 Iraqis drive by a house reportedly destroyed in a missile attack in Baghdad. Coalition forces launched intense airstrikes in the Iraqi capital and northern Iraq overnight.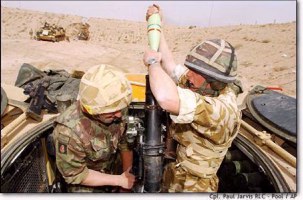 On the front line just south of Basra, Iraq, British soldiers 23-year-old Lance Cpl. Gav Williamson, at right, and Pvt. Daz Wright 26, prepare to fight Iraqi soldiers in the besieged city Wednesday.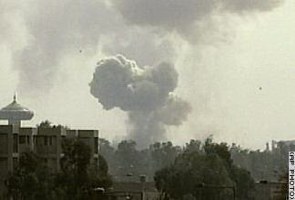 Smoke rises over Baghdad on Thursday. Iraq's health minister said at least 15 civilians were killed in a strike on a Baghdad marketplace Wednesday.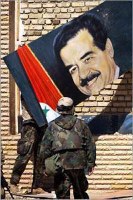 U.S. Marines remove Saddam Hussein's portrait from a wall in Nassiriyah, Iraq on Wednesday, April. 2, 2003.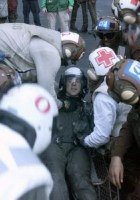 After an S-3B Viking aircraft was lost over the side of USS Constellation (CV 64) during flight operations, medical personnel attend to the aircrew that were pulled from the water by rescue swimmers.